(Last Updated On: November 19, 2018)
For a well-toned, muscular body, you have to train hard and eat properly. We'll tell you how to build muscle fast and effectively – in the gym or at home.
In this article:
What brings me muscle building training?
How do I plan my muscle building training?
How important is regeneration?
How does muscle build in the body?
Does muscle soreness build muscle?
Which exercises are suitable for building muscle?
How do I make a training plan for building muscle?
How does muscle building work without devices?
What is the right nutrition for building muscle
Do I need nutritional supplements and supplements?
Nutrition plan for muscle building
Conclusion
Would you like to have a well-toned body like the men's health cover models? Sure, with a broad chest, strong arms and a flat stomach, you will not only look good on the beach, but also in the disco. However, the road to it is tough: you not only have to diligently dumbbells, but also minimize your body fat content. To ensure that you achieve your muscle goals guaranteed, we have put together in our guide all the essential tips and information for the perfect muscle. check out >> How To Stay Fit With Minimal Effort>>
WHAT BRINGS ME MUSCLE BUILDING TRAINING?
Effective muscle training brings you clearly: more muscle! Of course, you do not just need to look good, for example in the disco or on the beach.
Muscles prevent pain
Also for your health, a strong muscle corset is immensely significant. An example: bad posture can cause headaches. The reason: too weak back muscles, which tends to tension. You can specifically prevent this with muscle building and strength training. Even if you have back pain, you should not neglect sports. On the contrary: The right muscle-building exercises strengthen your back muscles and help. Other reasons for weight training:
Muscles make you look slim
Yes, you read that right: muscle growth helps with weight loss. Because your muscles are the fat burner number 1 – around the clock, it does not matter if they do something or not. A muscle is always ready. This fundamental tension also called muscle tone, regularly consumes energy. In plain English, the more muscle you have, the more energy your body can burn. In technical jargon, one speaks of an increased basal metabolic rate. The result: you lose weight faster, can hold your weight more efficiently, or eat more without gaining weight. On average, your muscles consume about a quarter of your body's energy.
Muscles protect your bones and joints
Many of your joints are protected by muscles. The power of the muscles around the joint prevents you from continually kicking your shoulder or breaking your knee.
You are never too old for muscle building training
Through targeted strength training, you can sustainable increase your muscle mass. Do not do weight training, shrink your muscles. Starting at the age of 30, you lose muscle every year without weight training, about 3 kilos per decade. The older you get, the more important physical fitness is. The good news: Even in old age, the body reacts very quickly to muscle training. So it's never too late, before you start, however, you should have a doctor check you through to be able to take into account any previous damage.
How do I plan my muscle building training?
How do you properly train for the goal of muscle growth? Building muscle mass and gaining strength are adaptive processes of your body. If you ask him about the limits that are known to him, he will continue to do so in the future. For your muscle training to be successful, you should follow the following training rules and training principles:
How stressful should toning exercise be?
Without sweat no price. Meaning: Challenge your body! Only then will he respond to training stimuli and change. Sweat, muscle burning and even sore muscles are essential and intended. Only then will you build muscle. "You should train your muscles at high intensities and levels to the point of fatigue for maximum muscle growth, and for beginners, it's just enough to push a muscle just to maximum load, and advanced levels should push it to the limit, for larger muscles like the quadriceps on the thigh you can pull through 10 or more sets, but beware: The stressed muscles must then necessarily regenerate 2 to 4 days! Who the muck is no time to thicken gives away valuable growth potential, "says our power-Prof Stephan Geisler, of the IST-Hochschule in Dusseldorf.
How often do I have to work out to build muscle?
Only repeated, regular training leads to the goal. Exercise therefore at least two times, better three times a week. Beginners train two times a week, advanced up to 5 times. The ideal is each 30 to 60 minutes per training session.
How many repetitions and sets do I choose in Muscle Building Training?
Choose the weights so that you can not do more than 8 to 12 repetitions – the last ones only with complexity. Good movement speed for beginners: 2 seconds for the overcoming, 1 second for the static and 2 seconds for the compliant phase. For a push-up, 2 seconds would be for the downhill, 1 second for the bottom, and 2 seconds for the up. Already one intensive sentence is sufficient as an incentive for muscle growth. At the latest after the third sentence, you should devote yourself to the next exercise. Between phrases, treat yourself to at least 1-minute break. At the latest after 3 minutes, it should go on.
Which weight brings the best muscle growth?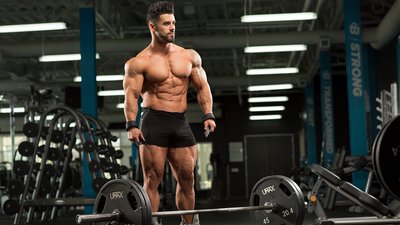 The amount of weight is significant for your workout success and muscle growth. The load is optimal if it creates an effective stimulus on the muscles without unnecessarily increasing the risk of injury. The ideal weight should be 10% below the maximum training intensity; this is what you determine when you do an exercise for the first time by appreciating and trying it out (or consulting with a trainer). In weight training, the weight should be chosen so that you can do 8 to 12 repetitions. If you make less than 8, the weight is too high. If it is more than 12, it is too low.
When do I have to change my muscle building exercise plan?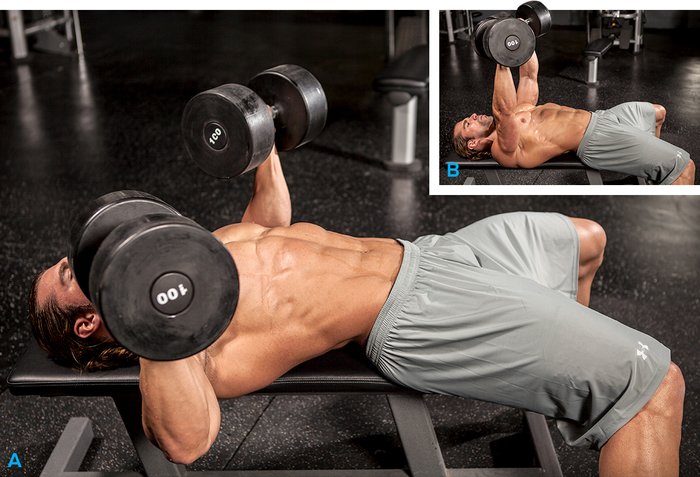 Always the same processes, exercising your body, in the long run, is not a good deal, no matter how much weight you put on it. Result: Your muscle growth stagnates. Therefore, change the training stimuli every 6 to 8 weeks by, for example, changing exercises. Take other exercise equipment, such as free weights instead of machines. Change grip techniques, body position, pause length or tempo.
How do I split up my muscle building training?
Beginners who train only twice a week are best for a full-body workout where they train all muscle groups. If you exercise at least three times a week, it makes sense to divide the total body workout by muscle groups over several days; for the reason that every muscle should be charged again after completed recovery, after about 48 hours. The advantage of the so-called split training: You can train on directly consecutive days. The  most three common split tactics are:
The push-pull method:
They divide the units according to how the muscles work. On one day are pushing, on the other train movements on the program. For example, a push workout could train the following muscles: chest, triceps, and front shoulder. The next day follows the pull workout with exercises for the back, biceps and back shoulder.
The player-opponent method:
Opposing muscles are specially trained together. Example: biceps and triceps once and belly and lower back, front and rear thighs and chest and upper back. Advantage: Every muscle can be loaded fully since it is fresh and rested.
The upper body lower body method:
They train the legs, the abdomen, and the lower back in a single unit, next time the arms, chest, shoulders, and upper back. To avoid overloading certain muscle groups.
How vital is regeneration when building muscle?
Recovery times are just as important as your muscle training. The muscles need to regenerate, nutrients need to be replenished, and the residues of energy burning in your cells must be removed. Plus: In the recovery phase, your muscle grows. Therefore, after each workout, you should treat the stressed muscles for at least 24, better 48, hours rest. Anyone who reaches for the dumbbells too soon will gradually become weaker. The reason: The body has no chance to regenerate its performance; this is called over training. Tips on how to recognize over training can be found here. However, you should also not wait too long with the next training session. Otherwise, you miss the moment in which your body has more power. After about one week, he is back to the original level of performance. He adapts to muscle loss to the missing stimuli.
How does muscle build in the body? What is muscle hypertrophy?
Muscle building is the enlargement of the muscles of the body. Hypertrophy training, the technical term for muscle building training has the goal of increasing the thickness of the individual muscle fibers, the total cross-section or the circumference of the muscle. However, what happens during muscle growth in the body? Prerequisite for building muscle mass: Musculature is required above the usual level of performance. This training stimulus through the workout creates micro-cracks in the stressed muscle (muscle soreness). In the recovery phase after weight exercise (about 24 hours), the body begins to repair the damaged fibers and even thickens them to adjust and strengthen them for similar loading in the future. In training theory, this process of adaptation is called super compensation.
Does muscle soreness build muscle?
A slight soreness is one of them. Muscles grow only when it comes to micro cracks in the muscle during the workout. Moreover, these small injuries ensure sore muscles. Give your muscles a break until they recover. So it would help if you did not train right away. Otherwise, it can lead to longer-term damage in the muscle. You can accelerate the regeneration through a cold shower after strength training and at least seven hours of sleep per night.
Which exercises are suitable for building muscle?
Build your exercises for building muscle so that you train the whole body. All major muscle groups must be challenged intensively. XL arms will not do you much good if you have a chicken breast. Not only does it look weird, but it also throws off such muscular imbalances in sports and everyday life. Choose exercises for the upper body, back, and legs. Advanced ones swear by the basic exercises for building muscle mass for the big muscle groups. These basic exercises involve at least two joints. Plus: They are performed with free weights (weight training) or your body weight:
squats
dead-lift
bench Press
pull ups
rowing
Do not choose too many for a muscle group when choosing muscle building exercises. Better you are based on the total number of repetitions per muscle group. This should initially be between 20 and 50 repetitions. Anyone who has been around for a while can complete as many as 100 repetitions or more for a muscle group, depending on the chosen method. For beginners and after an injury, exercises on machines tend to be better suited to build muscle as it guides the movements. Choose free weights such as dumbbells and cable pull. Free weights mimic athletic movements, stimulating more muscle mass.
How do I make a training plan for building muscle?
First, set your destination. Write down what you want to accomplish with strength training. The more concrete, the better. Then create (or have formed) your exercise plan by specifying three training days. The plan between a maximum of 3 days off. Get what you need for training, such as a dumbbell set and professional help. Beginners are best registered in the gym. Plus: Run a training diary now. Because for you to steadily increase, you should record your muscle-building progress. Record the muscle group, exercise, weight, sets, number of reps, and the duration of the workout. Important: Repeat your exercise plan every 6 to 8 weeks to get your muscles back into shape
How does muscle building work without devices?
You can also do your muscle-building workout comfortably at home. You do not even need equipment like dumbbells. All you need is your own body. Body weight training, strength training with your body weight, is also ideal for the untrained and overweight because it is easy to learn with natural movements. Plus: Self-weight training requires no muscle isolated, but always muscle groups, up to entire muscle chains.
What is the right diet for fast muscle growth?
However, with strength training and regeneration alone, it is not enough. For active muscle growth, the diet must be right. To grow your muscles need the proper nutrients. The most important building blocks for muscle growth are proteins – or proteins. They are the ones that develop your muscle fibers go wide after a hard workout. The catch: Although our body has fat and carbohydrate depots, no fat storage. Result: If you eat too little protein or consume too much of it, your muscles will be attacked and even broken down. A protein-rich diet allows you to work hard to set new stimuli for muscle growth. Crucial, however, is not the proteins themselves, but their building blocks, the amino acids. Some of them are crucial, which means that the body can not make them, but has to absorb them through food. Good sources of protein include fish, meat, dairy products, legumes, and nuts.
When should I eat for optimal muscle growth?
For an effective muscle mass, you should plan for 5-6 meals approximately every 2 to 3 hours. Eat a snack before training (about a few nuts), so that your body does not run on low flame and can provide fast energy. Immediately after muscle training, there should be plenty of protein (even before showering), such as a protein shake, and carbohydrates (for example, fruit). Reason: So your body has the muscle building materials right after sports available. "Protein should be made available to the body up to 30 minutes after training so that it does not pull the proteins out of the body," says Uwe Schröder from the Institute of Sports Nutrition in Bad Nauheim. One hour after weight training, there is a meal with high protein content and carbohydrates. In the sunset before going to sleep, we recommend a snack, such as 1 cup of cottage cheese.
I need Nutritional Supplements and Supplements for Building Muscle?
Building muscle requires much energy. It would help if you ate the right foods for muscle growth, not supplements. Because as long as you are adequately nourished, you need no pills and supplements. Exception: protein or protein powders are indeed useful.
Recipes and snacks for muscle growth
For a fast and effective build-up of muscle mass, your diet will include recipes and meals with protein-rich ingredients such as meat, fish or eggs.
How to see Nutrition plan for muscle building?
In addition to the amount of protein intake, the quality of your nutritional plan for muscle building is also essential:
Conclusion: building muscle is healthy
Muscle building training not only provides a beautiful body but is also healthy. Because if you do nothing for your body, you lose muscle mass all the time – all by itself. Those who not only want to look good but also want to stay fit, should therefore also do strength training. A regular workout prevents back pain, muscular injuries, and annoying tension.
Moreover, by the way, a six-pack, a broad chest, and XL arms jump out of it. Our muscle building guide contains the road map to the dream figure. Now you have to get started!